Kimono Rental Service at
KIMONOKOUEI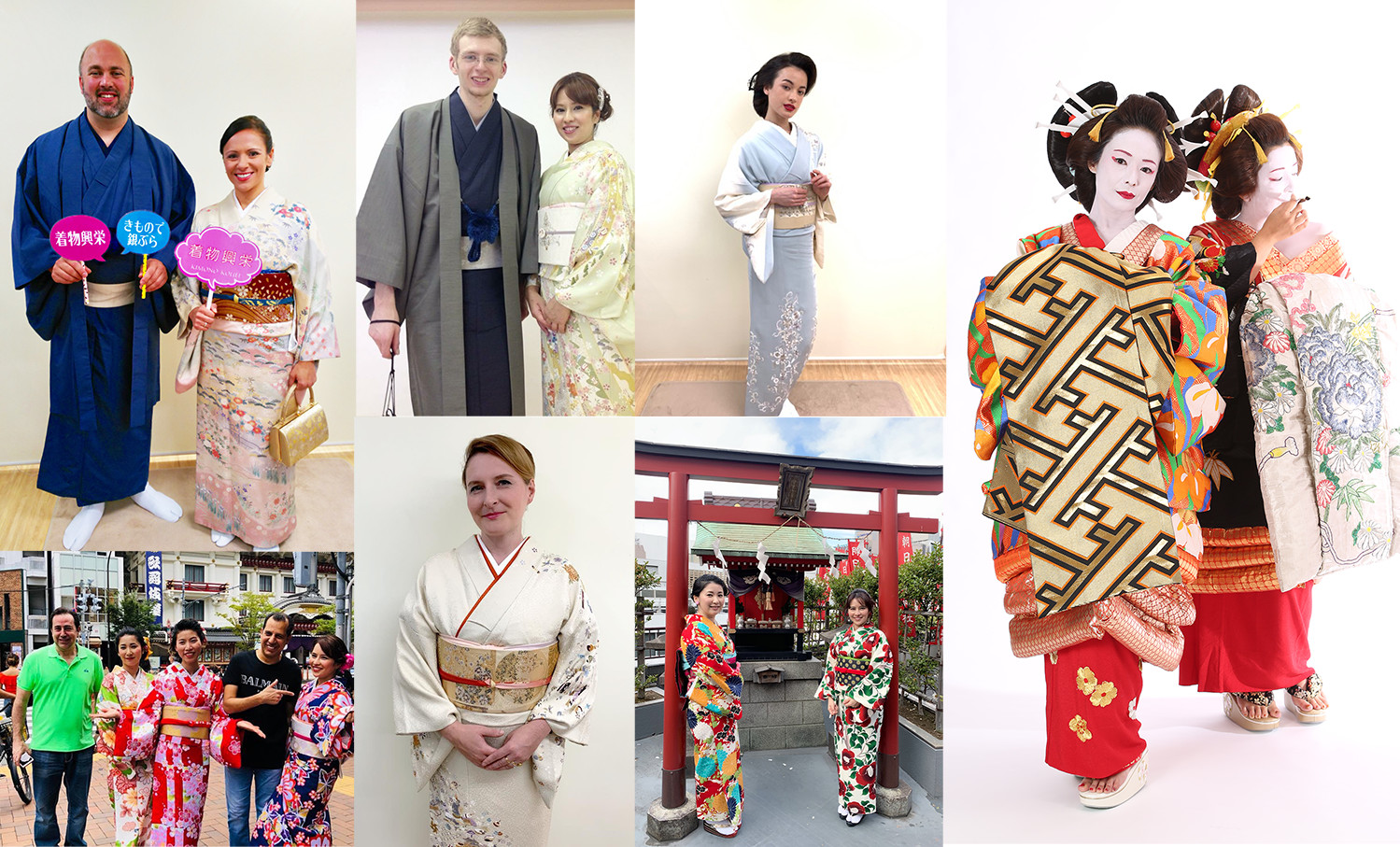 KIMONOKOUEI is a kimono rental shop in Ginza Tokyo.
From high-class kimono for formal parties and ceremonies to casual kimono for sightseeing, there is various types of kimono for rental. All the things needed to dress up in a kimono are included in the rental plan, nothing to be prepared.
Our kimono are also used in media such as Japanese TV programs and model shooting.
Our kimono specialist is pleased to give you professional advice on kimono. Please feel free to contact us. We strive to provide comprehensive services for you to make nice memories in Japan.
Sightseeing


Ginza stroll in a kimono' plan
Kimono rental


Set plan (3 hours)
WOMEN
¥8,800 per person

Couple plan


¥18,600 for 2 persons
MEN
¥12,800 per person
Kimono rental


Two-day and one-night plan
WOMEN
¥12,800 per person

Couple plan


¥30,600 for 2 persons
MEN
¥21,800 per person
'Ginza stroll in a kimono' plan provides kimono rental and dress-up services for you to wear kimono to stroll around in Ginza. Ginza is one of the leading shopping districts in Japan where you find an array of brand shops and famous department stores. Besides, there are many famous spots such as Kabuki-za, high end Japanese restaurants and rooftop garden.
・ Kimono for rental is made of polyester fabric with a fine pattern (casual kimono)
・ Plus ¥3,500 to have a hair set.(Unlimited flowers and Japanese hairpin)
・ The rental time of Set plan [3 hours] can be extended up to 2 hours (plus ¥1,100 per hour)
・ Rental services are available from 10:00 to 16:00.
・ All listed prices are including tax.
How to enjoy our recommended
"Ginza stroll in a kimono plan?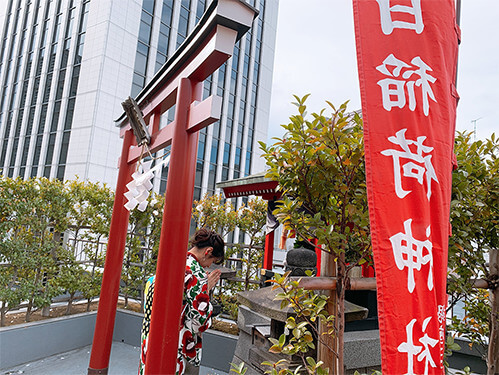 A tour of Ginza's power spots
Let 's take a tour of Ginza's power spots to have more good luck! There are numerous unknown power spots in Ginza.
The picture shows the Asahi Inari Shrine located on the rooftop of building in Ginza. This is one of the Ginza Hatcho Jinja Shrines, visiting shrines to pray to the Seven Lucky Gods, wish for prosperity in business, marriage tie and household safety.
Formal


Kimono rental for formal occasions

There are various types of kimono to wear on formal occasions, such as a wedding party or a ceremony. Kimono which are made of silk and decorated with luxurious embroidery is suitable for formal wear. We will choose the best type of kimono for you according to your needs and occasions.
・Furisode: ¥52,800 ~
・Houmongi: ¥25,800 ~
・Tomesode: ¥55,800 ~
・Hakama: ¥42,800

Access

& Map

A 5-minute walk from JR Shinbashi Station, a 6-minute walk from Tokyo Metro Ginza Station, a 11-minute walk from JR Yurakucho Station If you need further assistance, please call us (Tel: 03-5568-1888).

  
I

nquiry
Shop
KIMONOKOUEI
Address
8F 8-4-23 Ginza, Chuo-ku, Tokyo
Tel
03-5568-1888
Business hours
Weekday: 12:00-19:00 (Any time is available in case of reservation)
Saturdays, Sundays and public holidays: Unspecified-17:00 (Reservation only)
C

ontact